Skip to Content
Riding Lessons in Grand Ledge, MI
We can help you learn to have fun and be safe on a horse with our Western riding lessons. Here at Sundance we offer a program for beginners to advanced riders. We specialize in beginner riders, instilling the basic foundation of skills for fun and enjoyable riding. Our quality lesson horses are able to accommodate all levels and sizes for riders ages eight to adult.
We offer lessons during our normal trail riding seasons only (May – October).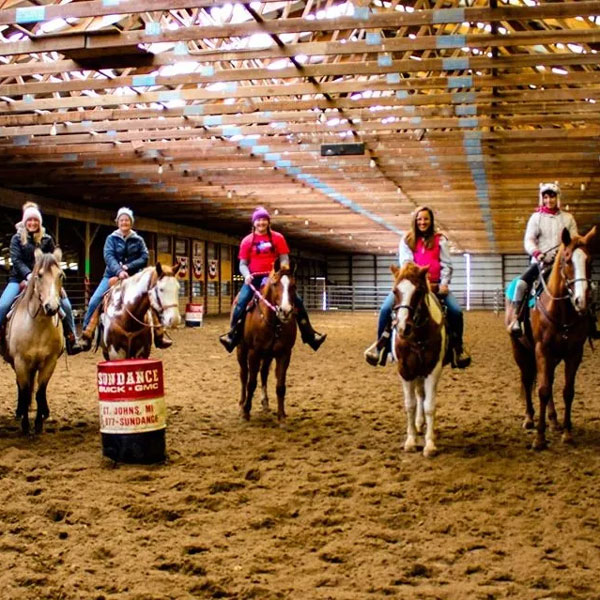 Lesson Pricing
One Person: $55 per hour
Boarders With Own Horse: $50 per hour
Lesson Packages: 5 for $250 (when pre-purchased)
Lessons are by reservation only. To schedule a lesson, call us at 517-627-5500. Please call at least 48 hours in advance.
Gift Certificates Available!
Note: Lessons are not required in order to participate in trail rides.
Single Lesson Gift Certificate: $55
60 minutes of one on one instruction with our staff.
5 Lesson Package: $250
Five 60 minute lessons with our staff.
Call Today to Reserve Your Trail Ride or Book Your Riding Lesson